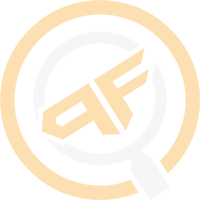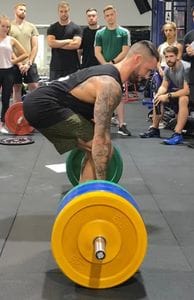 Ben Lowe
Ben is a passionate and dedicated coach whose main priority is the health, well being and goals of his clients. His attention to detail and extensive knowledge of strength and conditioning and how it can be applied as a rehab tool allows him to program around most injuries and non structural issues.
Strength and conditioning, physique transformation
exercise is the keystone behaviour behind all good habits
Gold Coast - Northern (Coomera to Labrador)
Which qualifications/courses have you completed? Max 5:
Cert 3&4 in personal training and fitness - NHFA Level 1 advanced nutrition - NPC FMA strength coach SEVEN BODY BASICS health coach Fighting Fit For Life - Boxing coach
What aspect of working with clients do you draw the most enjoyment from?
I enjoy watching my clients achieve their milestones and having breakthrough of realization so they know how much they are really capable of.
Outside health and fitness, what else are you passionate about?
out side of health and fitness I am a loving father, I also enjoy playing golf, jumping out of planes and Chasing waterfalls (getting out in nature)
How do you ensure you're getting better at your job?
I spend 3-6 weeks of the year away attending courses to make sure I am up to date with the industry and to make sure my skill set is also up to date.
How do ensure you maintain a strong professional relationship with your clients?
I am in my clients corner 100% along the way through their journey, once the start training with me, anything they are struggling with they can come to me with so they are never alone. I also have weekly check ins through text, face to face sessions, Coaching calls and video chats as well as regular goal setting sessions to keep clients on track and motivated
Describe your most challenging client situation to date:
Clients with old injuries dating back up to 10 years that have never trained before but with the skillset I have there is always a way to program around these to get them moving the way they should
How do you prepare for a new client?
I have an initial phone call to make sure they will be a good fit for my team and from here we arrange a face to face or zoomcall consultation to unpack their story and see what it is that is getting in the way of them moving forward. After initial consultation we do a structural assessment to clear for injuries and structural anomalies so I know exactly how to program for each new client.
How and when do you assess client progress?
I do 6 weekly weight, skin fold and girth measurement check ins as well as weekly check ins to keep clients accountable
How do you add value to your service outside of training sessions?
I offer a closed Facebook group, access to my E-books, one on one coaching calls, group coaching calls, nutritional coaching and team building days to bring my clients closer together so they know there are other people on the same journey as them.