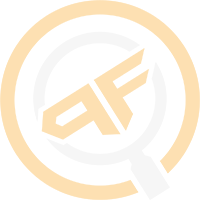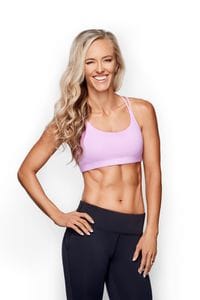 Alexandra Kierdorf
Alexandra is a Swedish Qualified Physiotherapist, group fitness instructor and yoga teacher. She has over 10 years experience in helping her clients reach their goals. Alexandra is also a magazine cover model and has competed in Bodybuilding multiple times (3rd place, Musclemania World Las Vegas, Figure Class 2015).
Injury Rehabilitation, Parkinson's disease
Exercise is the BEST medicine!
Gold Coast - Central (Southport to Burleigh Heads)
Which qualifications/courses have you completed? Max 5:
Bachelor of Physiotherapy Cert IV in Fitness 600+ hours of Yoga Teacher Training Les Mills Squad Presenter for Bodypump and Bodybalance Parkinson's Disease certified specialist trainer
What aspect of working with clients do you draw the most enjoyment from?
The personal connection - getting to know people and creating a strong relationship with another person. I also love seeing their progress and results!!
Outside health and fitness, what else are you passionate about?
I love reading books, cooking and baking!
How do you ensure you're getting better at your job?
Consistent Professional Development and staying up to date with current research through seminars, webinars, journal articles etc.
How do ensure you maintain a strong professional relationship with your clients?
I am 100% invested in my clients' journey. I support them as a friend but will also keep them accountable as a Trainer (and give them a kick up the glutes when needed). I believe that team work is the best way to reach your goals, no matter if you're a complete beginner or train like an athlete.
Describe your most challenging client situation to date:
Clients with multiple injuries and/or physical/mental impairments will always be challenging, but with a bit of imagination and perseverance you can always find ways to train and stay active!
How do you prepare for a new client?
I do a pre-exercise screening and have a chat with the client regarding their training history, current situation/health and set goals. I will likely also do a physical screening and tests to asses fitness levels and baselines.
How and when do you assess client progress?
At the start and at regular intervals over time. What outcome measures I use depends on the client's current status as well as goals (i.e. strength, cardio, or more injury/disease specific tests if the client is in rehab or suffering from a disease or impairment).
How do you add value to your service outside of training sessions?
I check in with clients regularly to see how they are going, I keep track of birthdays etc and will give them a little gift on their birthday and at Christmas. I occasionally organise team events (Mother's Day Classic, Relay for Life etc) and social gatherings, i.e. Christmas parties and catch ups. I also make training programs for completion in their own time where required.