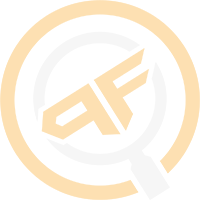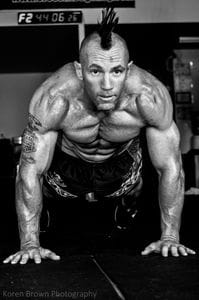 Brett Nugent
Devoted Husband, and Father of 2, I have kept fitness as a priority in my life, to ensure I can be the best person I can be both for my family, and wider network of friends and clients. I pride myself in being a good example of a man that has a fairly good grasp on life balance. I want to share my knowledge to help others achieve the same.
Functional training and Martial Arts. Bodyweight and Primal Movement Exploration.
"To be the man i want my son to be, and daughter to marry"
Gold Coast - Northern (Coomera to Labrador)
Which qualifications/courses have you completed? Max 5:
Crossfit Level 1 certification exp 2019 Unconventional Training Academy - Integrated Movement Practitioner. 1st Aid and CPR qualification. Certifcate 3 and 4 in Fitness. Blue Card Holder
What aspect of working with clients do you draw the most enjoyment from?
I think seeing them find a better sense of self, through constantly challenging themselves. Not only in the hard work they do during workouts and seeing the net results, but seeing how they can change their environment, affect those around them, especially building healthier relationships with family. I like to think i can guide them into being an 'Agent of Change" for those around them. But first they have to BE that example.
Outside health and fitness, what else are you passionate about?
Music. I love music, it changes my vibration instantly. I love Hip Hop, RnB, Motown, Reggae, Soul,Funk, and love to jam on my bass guitar to express myself. I love to dance, especially with my kids. Martial Arts has been something i have had in most of my years. I paddled for 5 years in the sport of Dragon Boating which was an amazing adventure that took me overseas. And a huge Star Wars and video game guy (take me back to the 80s man!)
How do you ensure you're getting better at your job?
I enrol myself in further education courses to develop my skills as an instructor and movement analyst. I have a business coach to ensure i am constantly improving behind the scenes. I am enjoying personal growth through Podcasts and Books. I see myself as a vessel of information, from which my clients can always draw from.
How do ensure you maintain a strong professional relationship with your clients?
Through goal setting and strategy sessions, I like to set milestones that are measurable and achievable. Following up clients regularly to make sure we are still on track with these, are important. This builds Self-Discipline, then the results helps build their confidence, assuring them that the programming is working. I like to bring other factors outside of their exercise regime, into the conversation, to ensure recovery, family, fun and an overall sense of healthy well being, compliments their training.
Describe your most challenging client situation to date:
Clients that are trying to keep fit, but have a mindset that this means being physically strong. After decades of training, or bad body positions in their work, they can lose basic mobility and flexibility and never think that it's important to address these areas, as long as they can 'lift heavy stuff!". I have also had clients in their 50s and 60s who also forget ( or don't even know of) the connection of the physical body to the subconscious mind. Down regulating the body and the mind are important, and simple things like effective breathing, good thoughts, and meditation can completely change their whole approach to their health and well-being.
How do you prepare for a new client?
I establish where they are at, and where they have come from, not only with their physical self, but if they are comfortable talking about it, their work life, significant moments in their past they may affect how they move, and their confidence levels. This can completely change how Exercise programming is dictated. After an initial hour consultation we move into some basic bodyweight positions to see where they are at physically.
How and when do you assess client progress?
After a postural assessment to see imbalances, I use simple movements like a bodyweight squat, to address their flexibilty and mobility, and Push ups and Pull Ups (assisted if need be) to see their overrall strength. Checking stabilisation with some isometric holds to see if their core strength needs attention, is a great way to start as Im a big proponent of building strength from the inside out. The muscles used in the hips, thighs, chest and spine are where all our power and support come from.
How do you add value to your service outside of training sessions?
I provide online programming which gives clients a set schedule for their week. i incorporate good habits including breathwork, reading, water intake, and even positive re-enforcement of people in their network. I like to provide resources of information that is relevant to them like things such as online courses or education, plus podcasts and books.