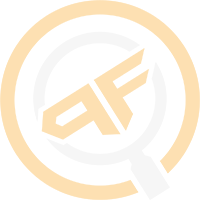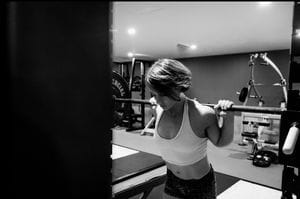 Pamela de Groot
Over the past 9 years of training females, I have come to understand the emotional aspect of how getting physically stronger translates into my client's lives. Into their relationships, their careers and how assertive they are in setting personal boundaries. I want to see girls everywhere both looking and feeling unapologetically strong.
Female Health & Well Being; Strength & Conditioning
It's not who you are that holds you back, it's who you think you aren't - Dennis Waitley.
Gold Coast - Central (Southport to Burleigh Heads)
Which qualifications/courses have you completed? Max 5:
Cert III, IV in Fitness C.H.E.K. Holistic Lifestyle Coach Lvl 1 Bachelor of Education Certified FMS & FMA #2 Ranked Australian National Powerlifting Competitor
What aspect of working with clients do you draw the most enjoyment from?
Witnessing the physical, mental and emotional breakthroughs my girls make in the barriers that previously held them back. I see it in their lifting, I hear it in the way they talk about themselves and it becomes obvious in the changes that are happening in their body. Watching a female get more out of life because she is able to show up for herself and her own needs is by far the best part of my job. Learning how to show up for yourself is what manifests healthy self-esteem and this is when you begin to realise that strength, confidence and true happiness is an inside job, not an outside job.
Outside health and fitness, what else are you passionate about?
Reading Relaxing Hanging out with friends Growing my business so that I can better serve myself and females just like you is my driving passion, so outside of that I recharge my brain and body by valuing rest and recovery.
How do you ensure you're getting better at your job?
Every year I up skill through certified courses, online training and forums, giving me the ability to earn CEC's through industry approved means.
How do ensure you maintain a strong professional relationship with your clients?
When a female comes to me for help, she is asking me to guide her to improving the most personal thing she owns: her body. My ability to hold a safe, non-judgemental space naturally creates the stable sounding board a female needs to confidently show up, open up, make mistakes and grow. Training is an investment of your time, money, emotion and physical energy. This is why it is so important that you find a coach who has the patience, knowledge and confidence to help get you to where you want to go. One of the most important aspects of signing on any new female is to go through the Terms of Engagement. This agreement outlines what is expected of you as a committed client and what you can expect of me as being the coach you have in your corner.
Describe your most challenging client situation to date:
It is a challenge I face with every one of my clients, at different times and to different degrees: helping them to see their 'blind spots' and to understand their self-sabotaging (we all do it) from a place of discernment instead of self-judgement. This can be incredibly tricky to do, especially when we consider the fact that many of us have been looking at our 'flaws' critically for most of our life. I believe that judgement is the opposite to connection, so if we are deep in the head space of one, there is not a lot of room for the other! My job is to connect with and support my client in where they are at the time. From there I can help them show up as and grow into the stronger, self-caring version of self they want to become. I truly believe that from this place they are able to improve on the most important relationship of all: the one they have with themselves. This is why coaching is such a big part of what I do - your time with me in training on the gym floor is only one area of your life I am invested in helping you to improve.
How do you prepare for a new client?
I always start with an initial phone conversation to find out what's going on for you in life right now, what's getting in the way of what you want and if you are truly ready to make change. I follow this up with a Zoom chat to go even deeper into the reasons why you want change, to find out what the right level of support is for you, if we are a good fit and if working together makes sense. If all systems are 'go' from both parties, we look at the training modality that best suits you (gym, home or online), we go through the Terms of Engagement and set up the system accordingly.
How and when do you assess client progress?
This is dependent on your modality of training and the level of support you need, ranging from multiple weekly face-to-face appointments to online training. I use an online training portal for all of my clients (whether face-to-face or online), allowing them to: - track training progress (loads lifted and reps completed), - upload aesthetic progress photos (if desired) - track weekly lifestyle habits (sleep, hydration, nutrition) - upload lifting videos to monitor improvements in lifting skill and improvements to technique. If the client is training with me in a face-to-face situation, I take them through a range of physical assessments to determine if they have any structural abnormalities or contraindications before we start lifting.
How do you add value to your service outside of training sessions?
Our weekly coaching sessions are designed to help you improve your lifestyle outside of training and are just as important as the training sessions themselves. This is when we dive deeper into all of the lifestyle aspects (nutrition, sleep, hydration, recovery, mental and emotional blocks and your acts of self-care) that determine your ability to show up as your best self in training and life. Training alone is not enough to create long term change - it is your lifestyle choices that have the biggest impact on your body and your ability to achieve what you really want.