When should I ditch my Personal Trainer?
Posted by Aaron Shepherd on 22 September 2020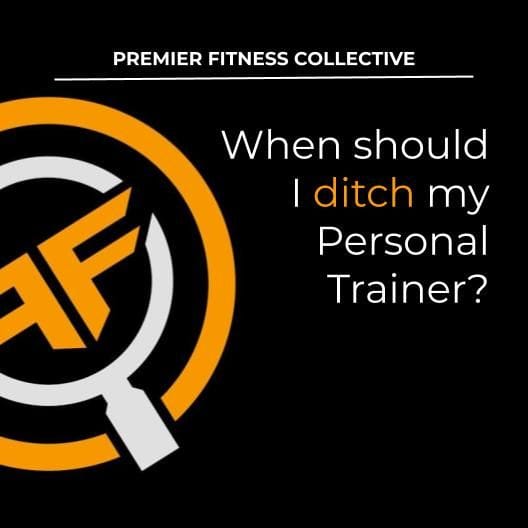 Short answer: until they are no longer facilitating your improvement effectively.
Given that the nature of the trainer-client relationship will usually evolve from 'strictly business' to 'friendly interaction' over time, this is a bit of a dicey one, but there are 3 definitive signs that your relationship with your trainer may have run its course:
1. You're not progressing
Be mindful of how deep you are into any given stage of training before kicking your trainer to the curb, but if you have been doing the same thing for 16 weeks and you haven't seen any improvement, at the very least you should make time to discuss this plateau with your trainer, and don't let them leave until you're happy that they've given you a sufficient explanation, not just danced around the issue..
2. Your trainer seems disinterested
No one ever does anything well if their heart's not in it. Trainer engagement, organisation, and enthusiasm (or a lack thereof) are hugely important indicators of how well your professional relationship is working. A trainer that doesn't properly engage with you is going to miss important cues and information, and be unable to offer constructive feedback.
3. You haven't set clear goals
If you can't explain explicitly what you're working towards and why, then your trainer has missed a crucial step early on in your time working together. At all times both trainer and client alike should be able to confidently say what the short, mid, and long-term goals are so that both can be held accountable, making it easier to specify each person's roles.
Remember, these are signs that your trainer's standards are slipping, but they may be dealing with some problems of their own, so it's always best to take stock of these 3 things and then raise your concerns in a calm, assertive way.
Find a personal trainer that will that will be interested in helping you achieve your goals with Premier Fitness.

Author:
Aaron Shepherd
About: Premier Fitness Collective Founder
Connect via:
LinkedIn