1-on-1 vs Group Personal Training
Posted by Aaron Shepherd on 2 September 2020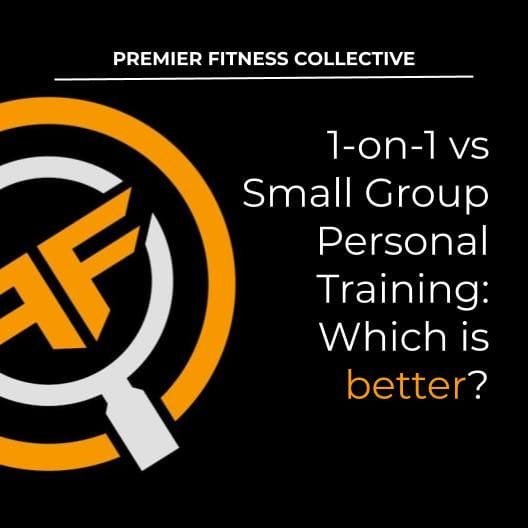 When investigating your local personal training landscape you are often presented with two main options: 1-on-1 or small group personal training. They are both prevalent in most cities, each with their own advantages, and a good analogy for comparing them is to think of it like working directly with a tutor vs being a part of a small classroom, and there are a few key 'pros' to both formats.
1-on-1 Personal Training
1. You will have the undivided focus and attention of the trainer.
2. It is much easier to learn more techincal exercises.
3. The trainer can give you, the only client, direct feedback and cues about your performance.
4. There is a much greater potential for session content flexibility when you are training on your own.
5. You'll spend the entire sessions focusing solely on your own specific needs.

Small group training
1. You will build a community through the shared experience of hard work
2. Motivational stories of other people's success will act as a visceral tool for your to aspire to.
3. More attendees equals more people encouraging you and pushing you to complete each task.
4. As new and interesting training ideas are implememented you are able to learn from and observe other people
5. The bigger your crew, the more people there are that expect you to be at each training session.
So whether you're a shy guy that wants to rehab a knee reconstrustion, a lively lady that is all about the lunges and lols, or anywhere in between, I hope these quick pointers help you choose wisely.

Author:
Aaron Shepherd
About: Premier Fitness Collective Founder
Connect via:
LinkedIn